YOUR REPRESENTATIVE TO THE MARKET

By servicing your property as an MLS Listing we provide you with a single point of contact (your Real Estate Advisor) and access to a network of over 400 certified agents who proactively present your property to a high volume of clients, which increases your exposure and guarantees a closing in a shorter period of time. In addition, your Real Estate Advisor is constantly interacting with the market, which allows him/her to advise you on adjustments to be made during the promotion, always looking out for your best interests.

---
PROVEN CLOSING EFFECTIVENESS

Our experience and proven results are our best business card, the median number of days to close a property under MLS Listings since its activation is 65 days for rentals and 56 days for sales. As a result of our counseling since the evaluation of the property, during the promotion process and through our pro-active marketing program, we were able to close 71% of the properties serviced under MLS Listings.
Source: Statistics obtained from residential properties serviced under MLS Listing in the District of Panama and San Miguelito, during the period 2017.

COMPARATIVE MARKET ANALYSIS

Determining the correct market price is a fundamental factor for the effectiveness of the sale or rental of your property. We have comparative variables of recent closings and experience in the management of other properties served that allow us to advise you to determine the correct value of your property, thus decreasing the time of execution and increasing the probability of closing.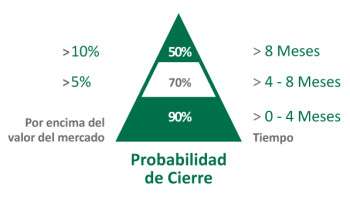 PRO-ACTIVE EXPOSURE OF YOUR PROPERTY

Properties serviced as MLS Listings are incorporated into our innovative marketing program that includes a combination of print media, online media, our property showcase, and direct contact with clients and brokers. This allows for broad exposure of the property to a high volume of potential clients, which reduces the average closing time of the properties we service.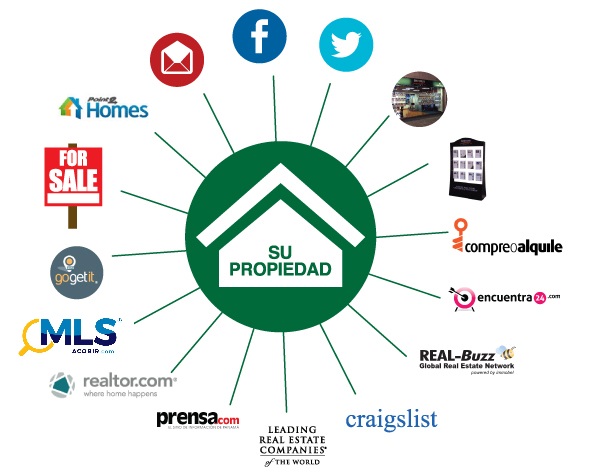 ---
ADVICE AND SUPPORT DURING THE CLOSING PROCESS

Once the interested parties have been identified, your Real Estate Advisor will take the necessary steps to achieve the best possible closing conditions and we will support you during the entire process from the signing of the contract until the transfer is concluded; the following are some of the tasks we perform:
Negotiation of the Proposals.

Verification of the credit references of those interested in renting the property through the APC (Panamanian Credit Association) service.

Preparation of the Promise of Purchase and Sale Contract.

Processing the Payment of Transfer Tax and Capital Gain.

Processing the issuance of Paz y Salvos (Property, Condominium, and IDAAN).

Monitoring of the closing process until the registration of the Purchase and Sale at the Public Registry.

Handing over the property to the new owner.
By activating your property under the MLS Listing, we evaluate if the information in the Cadastre and the MEF is up to date, which saves time when starting the closing process.
---
Get In Touch With Us Today
"
Buen día de Dios, mi testimonio con respecto a la atención brindada por el señor Luis Aguilar, es que desde el momento que le contacte se mostró servicial, colaborador y con una disposición muy buena para ayudarme a encontrar una vivienda a mi gusto y presupuesto. Durante todo el proceso siempre fue muy amable y la verdad muy paciente, a pesar de que demoró por tramites del banco y ya tanto el vendedor como mi persona nos sentíamos agobiados, el sr. Luis siempre se mostró optimista y sereno, transmitiendo esto mismo a nosotros, por lo que considero que su intervención como intermediario fue muy acertada. En hora buena por tener una persona con esta disposición en su equipo de trabajo. 
"
Dalys C.
"
Mi asesor Ricardo Cabaleiro me guío através de todo el camino, comunicación clara y rapida, me ayudó a tomar buenas decisiones con consejos objetivos. Vendí a un precio justo y de una forma muy eficiente. No tengo queja alguna, excelente servicio
"
Gabriel V
"
Gran experiencia y servicio en general. A cargo de todo, de principio a fin. Recomendaciones realistas para asegurarse de obtener el mejor valor posible para su propiedad. Recomiendo encarecidamente sus servicios.
"
Álvaro G.
"
Super 👌 todo desde principio a fin fue buena la experiencia. Gracias
"
Josué DS