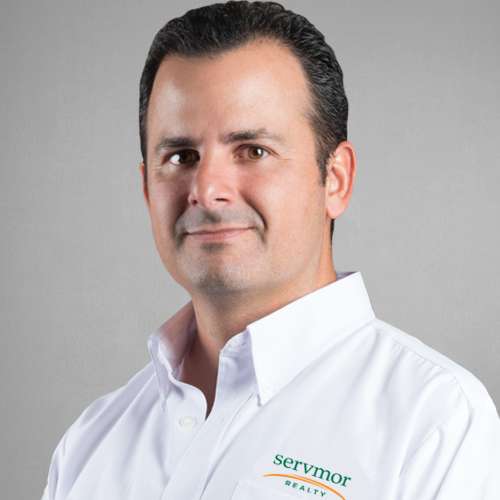 Frank Morrice Arias
General Manager
Diamond Awards: 2012, 2013
Language:

Office: +(507) 202-2121 Ext. : 2101
Mobile: +(507) 6670-1137
BIOGRAPHY
He holds the position of General Manager since 2001 in Servmor Realty (formerly Semusa Realty) and a member of Leading Real Estate Companies of the World™ what is allowed to have a vast experience in the field at different stages of development of the company and the real estate market in Panama. One of his greatest achievements is receiving, consistently form on behalf of the company, the annual survey (2005 to 2011) awarded by one of the world's goods franchise as one of the most productive offices bigger roots. He is a promoter and active contributor within ACOBIR, in developing the Multiple Listing System (MLS) for Panama; ACOBIR being recognized in 2011 as Featured Members for their efforts in developing the MLS.

In all these years he has had the opportunity to participate in various conferences to continuously educate themselves and be at the forefront in the field of Real Estate and has been invited to exhibit their knowledge in various international seminars. Additional is a member of the International Organization Entreprenuers Organization (EO) and other associations. Before developing her career in real estate, I had the opportunity to assume various positions; Vice-President of Customer Service SEMUSA (1995 - 2000), insurance brokerage company largest in Panama where he is Partner and Director; Universal Logistics Director Administration (1994 - 1995), company responsible for the installation and maintenance of fences for the Armed Forces of the United States; and Assistant to the Director of Marketing at the Brewery Baru (1993-1994).

He completed his university studies at Elon University (North Carolina, United States) where he earned his career in Business Administration with emphasis in Marketing and a Bachelor of Mathematics in 1993. Additional has had the opportunity to participate in various programs, especially that achieved at Duke University (Fuqua School of Business) in 1999, Management Development Program.